We have been practicing bankruptcy law since 1988. Our bankruptcy practice is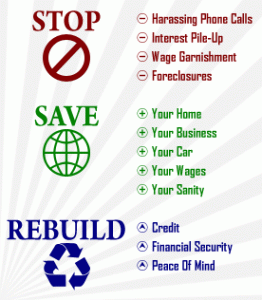 restricted to consumers and small businesses. We work exclusively on the debtor's side. We do not work in the area "creditor's rights". We believe the creditors have all of the rights outside of bankruptcy. It is good that there is one body of law where debtors can actually catch a break.
We do not "dabble" in bankruptcy. This has been a core practice area of ours for over 25 years. No one in the city of Lowell has prepared or worked on or filed more personal bankruptcies than us. No one in the City of Lowell files more personal bankruptcies each year than us. As a result, we know and understand the Judges in the Bankruptcy Court and how they think and what they care about. We know and understand the Trustees in Bankruptcy and how they think and what they care about. We can and we will get you through the bankruptcy process successfully and with a minimum of hardship and aggravation. In fact, we believe that there is nothing complicated or scary about the bankruptcy process. Our objective is not only to get the client through it successfully, but without the client worrying unnecessarily.
We understand that by the time clients come into our office, they have already been harassed and hassled by creditors and are at their wits end. With that in mind, this office makes it a priority to make sure that those harassing phone calls stop shortly after the attorney is hired. What is more, we will never call you looking for payment. We understand that our clients are having financial difficulties. Read this blog for more information.
Feel free to call the office at [number type="1″] and make an appointment to see Attorney Haskell himself. Anyone who answers the phone can make the appointment. If they cannot make an appointment for that day, they can usually make an appointment for the next day. The initial consultation is free and there is no obligation. It would be good to bring to the first meeting recent pay stubs and tax forms and a list of the people you owe money to. However, none of that is necessary at the first meeting. If you believe you will be hiring Attorney Haskell at the initial meeting, the initial retainer is $200. However, if you only wish to meet Attorney Haskell and "kick the tires", that consultation is free.